Petrobras Corruption Scandal Threatens Rousseff Reelection
EspañolA corruption scandal in the Brazilian state-owned oil company, Petrobras, could put President Dilma Rousseff's reelection bid in jeopardy. National elections are just one month away on October 5.
According to a report from the Brazilian weekly, Veja, former Petrobras Director of Refining and Supply Paulo Roberto Costa — who has been in prison since March — said in a statement to police that more than 60 officials are involved in a scheme to divert funds from the oil company.
The list, which became known over the weekend, includes Minister of Mines and Energy Edison Lobao; Senate President Renan Claheiros; the former Maranhao governor and daughter of former President José Sarney, Roseana Sarney; and former Río de Janeiro governor Sergio Cabral. Costa mentioned them along with 49 other deputies from various parties, and 12 senators from Rousseff's Workers Party.
He explained that the officials received a 3 percent commission on the value of Petrobras contracts, between 2004 and 2012, while Costa was in his former position. Petrobras contractors diverted a percentage of their profits to an organization charged with money laundering, and the funds were then distributed among the politicians.
"Brazil woke up today perplexed by some of the most serious allegations of corruption in our recent history," said opposition candidate, Aécio Neves, in a video posted on social media. He also compared the situation to the 2006 "Mensalão" bribery scandal.
"We are contesting these elections, against a group using dirty money from corruption to stay in power. Therefore, I believe it is time to say 'enough' to this and permanently remove the PT [Rousseff's Party] from power," he said.
The accusations are the result of an agreement between Costa and the prosecution. Costa is being investigated for other cases of corruption, involving more than US$4.5 billion.
Fuentes: 180, El Cronista, Infolatam. 
Related Posts
Obama Affirms Cuba's Enemy Status, Extends Embargo for One Year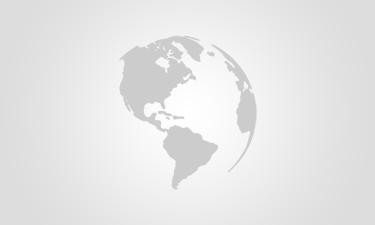 EspañolOn Friday, US President Barack Obama sent a memorandum to Secretary of State John Kerry and Treasury Secretary Jack Lew, extending the commercial and economic embargo on Cuba for one more year. It dates back in 1962. Obama said he believes "that the extension of the embargo against Cuba for one year [is] for the national interests of the United States." A law that restricts commerce between the United States and its enemies, in force since 1917, forbids US firms from trading with individuals and companies in hostile nations. The signing of the extension to Cuba has been a routine act of all US presidents, since the executive order was implemented by John Kennedy. However, since then, restrictions have been altered and softened. In 2000, the Trade Sanctions Reform and Export Enhancement Act, signed by President Clinton (1993-2001), permitted one-year licenses for approved exports to Cuba. In 2007, the United States became the fifth largest trade partner with Cuba, including US$563 million in exports. Source: Marti Noticias.