Honduran President: US Drug Policy Caused Migrant Crisis
President of Honduras Juan Hernández singled out US drug policy as the main driver of increased violence in Central America and the recent surge of migrants fleeing to the United States, according to an interview published in the Mexican newspaper Excelsior.
"Honduras has been living in an emergency for a decade," Hernández said. "The root cause is that the United States and Colombia carried out big operations in the fight against drugs. Then Mexico did it."
Hernández suggested that these operations forced drug traffickers to settle in Honduras, Guatemala, and El Salvador. As a result, he said Central America does not have the necessary resources to fight drug trafficking. Hernández added that Central America's Northern Triangle deserves help from the US government, which funded "anti-drug operations in Colombia and Mexico."
Since Mexican drug cartels began expanding their business into Honduras, the murder rate in connection with the illegal drug trade has increased. "A good part of [migration] has to do with the lack of opportunities in Central America, which has its origin in the climate of violence; and this violence, almost 85 percent of it, is related to the issue of drug trafficking," Hernández pointed out.
US government officials have blamed "poverty, gang, and drug violence" for the humanitarian crisis unfolding in Central America and the southern US border. Smugglers have also perpetuated the false rumor that children who reach the US border will be allowed to stay.
President Obama has request US$3.7 billion from Congress to enhance border security, create more temporary detention centers, and pay for additional immigration court judges to speed up asylum and deportation processes.
Source: Huffington Post.
Related Posts
World Bank Finances New Colombian LNG Project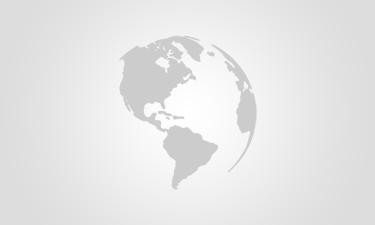 Español Due to growing demand for liquefied natural gas (LNG), the World Bank's private lending arm, the International Finance Corporation (IFC), will help develop the world's "first floating liquefaction plant" in Colombia. The plant is expected to begin exporting liquefied natural gas by the middle of next year. Most of the US$300 million project will be funded through the IFC, with an initial investment of US$240 million to begin construction of the LNG project. According to Lance Crist, the global head of oil and gas for the IFC, an additional $60 million is expected to come from other lenders "in transactions expected to close in the next several weeks." "The beauty of this is that it will basically enable Colombia to take advantage of some of its stranded gas and supply it to regional markets," said Crist. "In the near term, they will be selling gas to the international market, but now that this kind of supply is available, you will start to see regasification units being built in the Caribbean." The Colombian plant project is a joint-enterprise between the Pacific Rubiales Energy Corporation, the country's largest independent oil and gas exploration and production company, and Belgium's Exmar NV, a carrier of LNG and liquefied petrol gas located in Antwerp. According to Crist, the plant, which is expected to produce "500,000 metric tons of LNG a year," is under construction in China, and will be taken to Colombia to begin operations next year. "The IFC will probably supply at least $500 million in regional project funding over the next year, and the rest will come from other banks and partners," said Crist. According to a forecast by the US financial research company Sanford C. Bernstein, Latin America is set to consume 28.9 million tons of fuel by 2025, more than double the amount projected for 2014. Source: Bloomberg.