Bachelet to Redact Chile's Abortion Prohibition before End of 2014
EspañolIn an interview with Spanish newspaper El País, President of Chile Michelle Bachelet announced that before the end of this year she will back legislation to either legalize or decriminalize abortion in the Andean country.
Bachelet explained that in Congress there are currently several bills to soften the nation's abortion prohibition, and that her cabinet is reviewing them to decide which one the executive will support.
Regarding the possible date for the initiative, the president said, "I think it will happen during the second half of the year — probably in the final months."
The New Majority coalition that supports Bachelet in Congress holds enough seats to pass this bill (69 of the 120 deputies and 22 of the 38 senators). Some classical liberal legislators and other independent groups could also join the initiative.
On June 19, Amnesty International (AI) applauded Bachelet's administration for starting the necessary campaigning, since Chile is one of the five Latin-American countries where abortion is still banned under all circumstances.
"By planning to decriminalize abortion, Chile is demonstrating its willingness to respect and protect the rights of women and girls and to not discriminate," said Erika Guevara Rosas, director of AI for the Americas.
Notwithstanding, there are large segments of Chilean society that believe abortion should be illegal in all forms. That includes Siempre por la Vida (Always for Life), which organized a protest last month at the presidential palace, and Juntos por la Vida (Together for Life).
Chile dice NO al Aborto #velaxlavida #Santiago #11ciudades #noalabortoenchile pic.twitter.com/GZg3Fi4Ev2

— Juntos (@juntosprovida) June 21, 2014
Source: El País, La Vanguardia, BBC Mundo, Life Site News.
Related Posts
Chile Falls from Investment Grace, Out of World's Top 10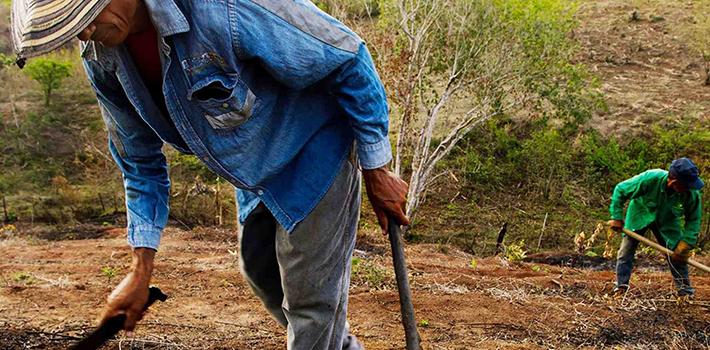 EspañolUnfortunately for Latin America, this week is not all joy and soccer. According to the latest report published by the United Nations Conference on Trade and Development (UNCTAD), the region suffered a 6 percent decline in foreign direct investment (FDI) over the last year. Chile was the worst affected, as it fell out of the top 10 FDI-recipient nations. The 265-page report converts all measures to US dollars to negate disparate levels of inflation and finds that FDI increased by 9 percent worldwide between 2012 and 2013. Further, the authors project FDI to grow by an additional 10 percent over the course of this year, especially in developed countries (recipients of 54 percent of global capital flows). However, they note risks that could undermine their optimistic global forecasts, such as regional instability and political uncertainty. By the FDI metric, Latin America is running far behind Asia, which today is the region that receives the largest amount of capital investments globally. Asia receives 30 percent of private investments worldwide, a total of US$426 billion, compared to $292 billion in Latin America and the Caribbean combined. Chile No Longer among the World's Investment Elite A measured decrease in Chile's FDI volume has caused it to lose its place among the world's top 10 economies, which the United States still dominates. At 10th place in 2012, it is now 17th in 2013, on the back of a telling 29 percent decrease in the flow of investments for the country ruled by Socialist Michelle Bachelet. "FDI in Chile dropped 29 percent to $20 billion, primarily due to reduced flows in the mining industry, which had accounted for more than half of total direct investment to this country between 2006 and 2012," reads the report. Peter Hill, president of the Santiago Chamber of Commerce, said in La Tercera newspaper that "Everything indicates that the same factors that are affecting domestic investments in our economy are valid for flows coming from abroad." Similarly, FDI fell by 25 percent in Argentina and 17 percent in Peru. While Peru received only $10 billion, it was still more than the amount received by the Venezuela. At $7 billion, Venezuela's FDI is well under half the $17 billion received by neighboring Colombia (mainly in Colombia's electrical and banking industry). Central America, the Caribbean Still Gain Ground The report shows that investments in Central America and the Caribbean increased by 64 percent (approximately $49 billion) thanks to a mega-acquisition in Mexico: the purchase of Grupo Modelo by Belgian brewer AB InBev, a transaction valued at $18 billion. Following the nation led by Enrique Peña Nieto, Panama comes in second in the region as destination for foreign investments in 2013. Its flow increased significantly, by 61 percent, mainly due to the expansion of the Panama Canal and the subway in the capital city. Costa Rica, Nicaragua, Guatemala Middle of the Pack Ticos saw 14 percent more foreign investment than the previous year, due to an increase in property purchases by non-residents. Meanwhile, Guatemala and Nicaragua, which experienced considerable increases in previous years, both saw in 2013 an increase of only 5 percent, primarily towards banking and free-trade zones. South America Going Backwards Unlike the previous three years, when the growth of direct investments in the region was driven by South America, 2013 saw investments in this part of the world decrease by 6 percent to $133 billion. The leading cause appears to have been lower metal prices that discouraged investment in the mining industry. Brazil, which receives the highest level of investment in the region, suffered a slight decrease of 2 percent in its investment inflows, for a total of $64 billion. It remained within reasonable levels thanks to the allure of its automotive and electronics industries, both of which generated increases of up to 120 percent. Translated by Alan Furth.