Sandinistas Seeking Constitutional Reform in Nicaragua
EspañolIn 2009, while he was finishing his second nonconsecutive presidential term (the first took place between 1985 and 1990), Nicaragua's President, Daniel Ortega, tried to modify the Constitution to open the way for an additional term. Lacking support in the National Assembly, he had the Supreme Court enable that for him.
Nowadays, the context in Nicaragua has changed. The ruling party, the Frente Sandinista de Liberación Nacional (FSLN), has 62 of the 92 seats in the National Assembly. Ortega wants to eliminate any obstacle to his continuation in office, and so on Friday his party presented a proposal to amend the Constitution.
The proposal, which would affect 39 articles, will be presented in the Assembly and then a Special Constitutional Commission will evaluate its legal coherence. As the law states, the Commission must determine within 60 days whether the proposed reform is viable. Then, the proposal must be discussed in two consecutive Congresses, and for its final approval it requires 60 percent of deputies to vote in favor. That is at least 56, a number Sandinismo already reaches.
A change to Article 147 — election of the president and the vice president of Nicaragua — constitutes the primary amendment. The modification cancels the phrases that limit the presidential reelection in two cases:
The president cannot be elected if he or she is in office during the election, thus, cannot be elected for his or her immediate after period.
A person who has been president for two terms cannot be elected for a third one.
Another important modification regarding the presidential election refers to the percentage of votes needed to win the presidency. The project eliminates the current minimum of 35 percent, and just the greatest share of votes will be necessary. Furthermore, Article 150 allows the president to pass administrative decrees, with the same validity as laws.
The Sandinista leader first won the presidency of Nicaragua in 1985. Before that he was part of the Junta Provisional de Reconstrucción Nacional (Provisional Assembly for National Reconstruction), after overthrowing dictator Anastasio Somoza in 1979. After that first term, Ortega ran in the elections of 1990, 1996, and 2001, but with no success. Finally, in 2006 he won the presidency again and, as stated before, obtained a Supreme Court ruling in 2009 to be elected for a third term.
Given his history, this constitutional reform looks to be his only way to run in the elections for a fourth time.
With this proposal, the president of Nicaragua could also be seeking military support. Article 95 would allow members of national army to occupy public, but unelected positions, "when it would be necessary for the supreme interest of the nation."
Alberto Lacayo, member of the opposition party, the Bancada Democrática Nicaragüense (BDN), believes that the proposed amendments demonstrate principles contrary to those established in Nicaragua after Somoza's overthrowing.
"Nicaraguans fought for not having a dynastic, corrupt family in power, for not being governed by military forces. We fought for public liberties, for not having a permanent president," he said.
Wilfredo Navarro, a deputy from the Partido Liberal Constitucionalista (PLC), considers that it is necessary to "adjust the Constitution to current times." More specifically, he says, "it is a priority to include in the Constitution new territorial borders of Nicaragua and gender equality."
The proposal would also establish sanctions for those deputies who decide to change political party after elections. They would lose their seats. It also includes the word "socialist" in the underlying principles of the nation. According to the text, "Socialist ideals promote common good and not individual egoism, with the aim of constructing a society that is more inclusive, fair, and equal."
In Latin America, constitutional reforms occur to allow reelection of presidents, and these reforms seem to be evermore frequent. Rafael Correa of Ecuador, for example, has already reached his third term. In Venezuela, the Constitution allows reelection without any restriction. In Bolivia, the Constitution was amended in 2009 and, although it permits just a second presidential term, this year the Constitutional Court of this country allowed president Evo Morales to run in 2014 elections for a third presidential term.
Following the lead of others, now the Nicaraguan leader is the one preparing a legal strategy to allow himself perpetuity in power.
Related Posts
Colombia Concedes Political Participation to FARC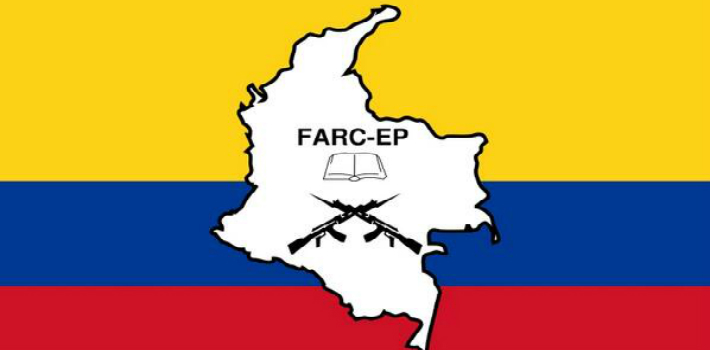 EspañolOn Wednesday, Colombian officials conceded a key topic of negotiation in ongoing peace talks with the nation's largest Marxist-Leninist revolutionary guerrilla organization, Las Fuerzas Armadas Revolucionarias de Colombia (FARC). They have agreed to allow political participation and eventual integration of FARC into Colombia's democratic processes. The issue of future political participation has been one of the most important items on the agenda for the peace talks, which moved to Havana, Cuba, after beginning in Oslo, Norway, in 2012. Additional issues yet to be tackled include drug trafficking, compensation for victims of the 50-year conflict, and disarmament. Norway and Cuba are acting as guarantors in the peace talks, and Norweigian diplomat Dag Mylander clarified that the agreement "includes guarantees for the political opposition, measures to promote citizen participation, and it contemplates revising the Colombian electoral system after a final peace agreement is signed." Critics of the peace talks accuse President Juan Manuel Santos's administration (2010-) of conceding too much to FARC while getting too little in return for important concessions. His administration has also received criticism for allowing Marxist-leaning foreign governments too great a role in a process which many see as a private, internal issue for Colombia to take care of. Images showing FARC leaders enjoying cigars on a boat in Cuba have only added fuel to the fire in this regard, leading many to question FARC's intentions in the negotiations. The peace process gives both parties a break from fighting, but it particularly gives FARC an international audience for their ideology and demands, due to international coverage of the talks. FARC is responsible for killing an estimated 496 civilians in 2000 alone, and estimates of total deaths on both sides of the 50-year conflict range from 50,000 to 200,000. Founded in 1964, a range of nations have since designated FARC as a terrorist organization — rather than a revolutionary or noble force, as they seek to brand themselves — including Chile, Peru, the United States, Canada, and New Zealand, as well as the European Union. Santos's predecessor, Alvaro Uribe, has opposed the peace talks. He has also used his political clout to support Oscar Ivan Zuluaga, who is preparing to run for president against Santos. Uribe spent much of his tenure (2002–2010) attempting to defeat Colombia's militant groups including the FARC and Ejército de Liberación Nacional (ELN). While there is optimism about potential progress in the current peace talks in Cuba, many who have followed Colombia's past negotiations with the group have reason for concern. Peace talks during the administration of Andrés Pastrana Arango in 1999 were leading towards a demilitarized safe haven the size of Switzerland for both FARC and the communist guerrilla group, Ejército de Liberación Nacional (ELN). The talks subsequently broke off, however, and critics argue that the failure left both guerrilla groups stronger than before the negotiations. After the announcement, Colombia's president Santos took to Twitter to express that he remains hopeful regarding the peace process. "Never before have we gone so far down the road toward ending the conflict" — and he added optimistically that "the generation being born today should be the generation of Peace." Situación del proceso hoy es de avance. Nunca antes se había llegado tan lejos en el camino para terminar el conflicto #ProcesoDePaz— Juan Manuel Santos (@JuanManSantos) November 7, 2013 Recently there have been rumors that President Santos may have been considering suspending the talks due to a lack of progress. Many believed that failing peace talks would negatively affect his political brand during elections in May, 2014. However, after the announcement on Wednesday, he stated that while "there has been talk of breaking or pausing the talks, we are not going to do that. We are going to continue with even more energy." Both parties are now on a 10-day break before returning to tackle the next item on the agenda: drug trafficking.