UN Investigator Outs Mexico's Effort to Whitewash Torture Report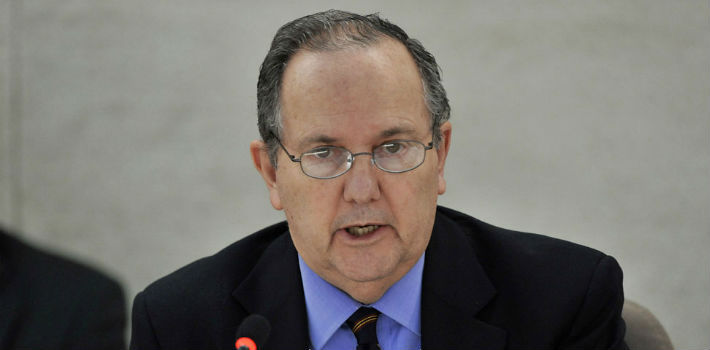 EspañolUN Special Rapporteur on Torture Juan Méndez says he was pressured by the Mexican government to alter the results of an investigation that determined torture in the country is "widespread" and goes virtually unpunished.
Since publishing the report, Méndez has defended his findings against the Mexican government's claims that the study was unprofessional and unethical. In a statement to Mexican Ambassador Jorge Lomónaco on April 1, the rapporteur argued his report was both fair and objective.
Méndez submitted his report on March 9 to the UN Commission on Human Rights (UNCHR) after visiting Mexico between April and May 2014. The study, initially requested by the Mexican government, analyzed 14 open cases of alleged torture, 25 cases that occurred between 2012 and 2013, as well as others filed in previous years.
"Torture and ill-treatment in the moments following detention and before detainees are brought before a judge are generalized in Mexico and occur in a context of impunity," states the report.
"The aim usually [is] to inflict punishment or to extract confessions or information. There is evidence of the active participation of police and ministerial police forces from almost all jurisdictions and of the armed forces, but also of tolerance, indifference or complicity on the part of some doctors, public defenders, prosecutors and judges."
The same day the report was released Mexico's representative in Geneva responded by suggesting Méndez's findings were "not based in reality."
Mexico's Foreign Ministry Secretary José Antonio Meade further challenged the rapporteur's account and claimed the Mexican government has made "significant progress" in 13 of the 14 open cases Méndez studied for his report.
On March 24, Juan Manuel Gómez Robledo, Mexico's deputy foreign minister for Multilateral Affairs and Human Rights said the rapporteur's work was neither "professional nor ethical," and urged other nations to avoid Méndez.
On Tuesday, March 31, over two dozen human-rights groups expressed their "profound disgust" over the Mexican government's response to the torture report in a letter addressed to President Enrique Peña Nieto.
Mexico Pushes for Changes in UN Report
On Wednesday, April 1, Méndez responded to Lomónaco in a letter, stating that while he arrived at his conclusions "with a heavy heart," they were the product of an honest and thorough analysis.
"It would have been unethical of me to yield to pressures to change my mind at the time, or later when drafting my final report, or now, when all the evidence that I have at my disposal only ratifies my assessment," said Méndez in his letter.
El Universo also reported that Mexican authorities repeatedly attempted to influence Méndez's work during his investigation.
"During all of last year, we sat down to talk with the rapporteur, both directly and in written form, to ask that he reconsider the use of that term ["generalized"], and to ask that he provide us with documentation of the reports he received during his visit in Mexico," said Robledo during a press conference.
The Mexican government further expressed their "disappointment, disapproval, and total disagreement" with Méndez's report in a letter to Joachim Rücker, current president of the UN Commission on Human Rights, on Wednesday. The government argues that the rapporteur violated the UNCHR's code of conduct by speaking to the media about his report without including the government's position.
Mexico versus Méndez: Fundamentals of Torture
In another claim brought before the UNCHR on March 13, Mexico further argues that the report's conclusions are unfounded on the grounds that it was not not representative in demographic terms.
Méndez countered in his letter that a survey conducted by the Center for Research and Teaching in Economics (CIDE) in 2012 found 57.2 percent of those detained in Mexico claimed to have been beaten during their arrest, and 34.6 percent claimed they were forced into a confession.
"Most importantly, the stories were remarkably similar whether the force conducting the arrest were Municipal police, State police, Federal police, State persecutor's agencies, the Federal persecutor's agency, or the Mexican Army or Navy," stated the rapporteur.
Méndez adds that the Mexican government's surprise over the results of the report is "disingenuous," since previous reports have yielded similar results. He cites the government's own National Program on Human Rights 2014-2018 report which refers to torture in Mexico as a "recurrent theme."
Méndez also points out that the National Commission on Human Rights went from one complaint of torture in 2005 to 2,126 in 2012, and that the Committee Against Torture reported in 2003 that torture in Mexico was "habitual" and "systematic."
Translated by Rebeca Morla and Thalia C. Siqueiros. Edited by Guillermo Jimenez.
Related Posts
Panama Airport Officials Detain Rosa María Payá, Threaten Deportation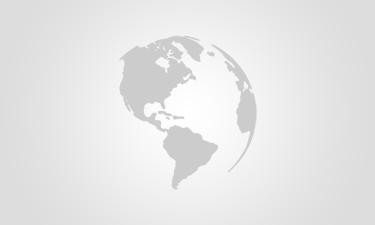 EspañolOn Sunday, March 5, Panamanian security officials detained Rosa María Payá — daughter of the late Cuban dissident Oswaldo Payá — for over three hours at the Tocumen International Airport. Scheduled to attend the Organization of American States Summit of the Americas on April 10 and 11, Payá arrived at the airport only to be told she would be deported to Cuba. "You are going to be deported to Cuba if you cause any disturbance, [or] carry any banner [in protest].… Go cause trouble in your own country," the guards reportedly told Payá. She says the guards also told her they knew exactly who she was and had read "everything" she's written and "everything written about" her. https://twitter.com/RosaMariaPaya/status/584769560064237568 "Panama National Security detained me at the door of the airplane." The agents, she claims, seized her personal agenda, where she keeps all her notes. "They checked everything I had in my purse, even my underwear," she said. Payá arrived in Panama to present two proposals developed by Cuban dissidents to promote democracy on the island. Authorities eventually released Payá after three hours and allowed her entry into the country. The Foreign Ministry later apologized in a press release stating her detainment was due to "bureaucratic error." The day before the incident with Payá, Panamanian authorities reportedly detained a Cuban delegation and threatened Argentina-based Cuban activist Micaela Hierro Dori, also attending the summit. https://twitter.com/RosaMariaPaya/status/584832761124360192 "Thanks to everyone for their solidarity, I'm still ok. I have finally officially entered Panama under threat from the Panamanian-Cuban state security." Rosa María Payá's father Oswaldo Payá died in 2012 in an automobile accident, the cause of which has not yet been determined. The Payá family believes the Cuban government was involved in Oswaldo's death. Sources: El Mundo, Hora Cero, Infobae.