DC's Top Cronies Named and Shamed
EspañolUS President Barack Obama, the Federal Reserve, and Las Vegas casino magnate Sheldon Adelson were among those nominated on Monday to pass through to the final stage of a prestigious prize: the Crony Awards, organized by The Atlas Society.
Inspired by the novel Atlas Shrugged by objectivist philosopher Ayn Rand, the Washington, DC-based organization launched a public vote to find the individuals, corporations, politicians, and government agencies that are most guilty of handing out or receiving political influence for economic gain.
"Unfortunately today we live in a mixed economy full of examples of special interests merging with the power of the state. We have developed the Atlas Shrugged Cronyism Contest to allow everyone to participate in identifying and educating about the destructive nature of crony capitalism," the competition's website explains.
The organization received 274 nominations, but preselected 132 across the four categories: individual, politician, corporation, and government agency.
"The Atlas Shrugged Crony Awards are intended to spotlight the clearest and most egregious cases of these "political" entrepreneurs," the vote's organizers explain.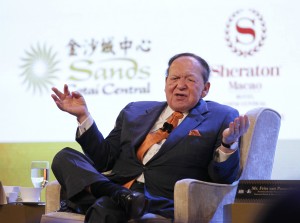 The winners of the primary elections became known on Monday 27. In the political category are Senator Harry Reid (D-NV), President Barack Obama, and House of Representatives Speaker John Boehner (R-OH), while government agencies are represented by the Internal Revenue Service, the Export-Import Bank, and the Fannie Mae National Mortgage association.
The most voted-for individuals were George Soros, Warren Buffet, and Sheldon Anderson, and the selected corporations were the Federal Reserve, the AARP, and the AFL-CIO.
The shortlist has now been opened up to a general election, from April 22 to June 8. The winners will be announced at the Atlas Society Conference dinner on June 20.
Among the most striking benefits that the above companies have received are regulations which limit their competition, government subsidies, monopoly licences, barriers to entry to new competitors, minimum wages and other price controls, and financial bailouts.
The candidates who have made it thus far are all profitably linked with politics. In this line, the Atlas Society questions how Senator Reid has become so wealthy, with his description on the website detailing how he sponsored an $18-million earmark for a bridge that would connect Bullhead City with Laughlin, Nevada, greatly increasing the value of his land, among other dubious activities.
Obama is meanwhile dubbed the "crony-in-chief" for receiving donations from General Motors and Solyndra, and allowing hospitals to re-price services to make to help make more money.
The Fed is similarly slammed for trying "to manipulate and shape the economy, to help one industry or sector at the expense of others and Americans in general." The American Federation of Labor is criticized in turn for taking money "by force from workers and providing little benefit" in return.
Las Vegas casino empresario Sheldon Adelson is noted for his staunch opposition to online gambling websites which would eat into his profits. In particular, his dislike has been shown by hundreds of thousands of dollars' worth of donations to Senator Lindsey Graham (R-SC), one of the strongest Congressional opponents of online betting.
The organizers of the competition explain draw a distinction between those companies that seek to create goods or services through free competition, and those whose unhealthy links with politicians and bureaucrats are essential to their business plan.
Cronyism Defined
Stephen Hicks, professor of Philosophy at the University of Rockford, and a member of the team behind the competition, defined the essence of crony capitalism.
"There's a distinction between people who earn their money in a free market, by offering good service, high quality, and low prices, or something that's innovative, versus those who get money through the political process," he told the PanAm Post.
Many of these businessmen involved in political dealings receive state subsidies from all taxpayers, or benefit from tax exemptions themselves.
"A crony capitalist is someone who knows the right people. It's a businessman who knows the right politicians, and the politicians are able to use their influence to benefit the businessman," Hicks explained.
The academic drew an additional distinction between those public-private organizations that exercise a degree of state-sanctioned cronyism, and those firms that begin in the private sector but realize they can playing the political game to skew the playing field in their favor.
Related Posts
Ruthie Ballón: Peru's Victims of Terrorism Have Been Ignored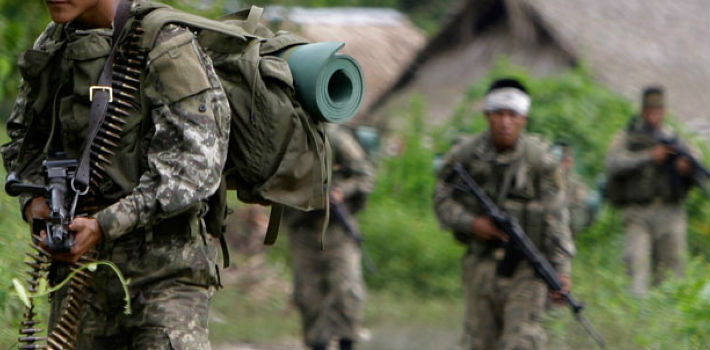 EspañolThe scourge of terrorism first reared its head in Peru in 1980, spearheaded by Marxist guerrilla groups Shining Path and the Túpac Amaru Revolutionary Movement (MRTA). The attacks dragged on until 2001, when the Truth and Reconciliation Commission (CVR) marked the end of one of the toughest chapters in Peruvian history. However, for Ruthie Ballón, president of Peru's Families of Terrorism Victims (Afavit), full closure is still a long way off. She spoke with the PanAm Post about the difficulties facing families, and the failure of the country's politicians to see that justice is done. Ballón, who had to leave the country over threats to her family, emphasizes that Afavit receives no external funding at all, and is run by volunteers alone. Its goals are simply to tell the truth about "those 20 years of horror" Peruvians had to endure, and give voice to the victims. You've said in the past that several human-rights NGOs provide more help to those involved in terrorism than to the victims. What do you mean by that? It's a complex issue. Aprodeh and other smaller human-rights NGOs offer legal counsel to terrorists so they can sue the Peruvian state before the Inter-American Human Rights Court. In every case, the state has had to pay out very large compensation settlements because these NGOs take advantage of a legal loophole that allows them to shorten the [terrorists'] sentences and receive compensation, among other benefits. They're able to achieve this because they have strong legal departments with famous lawyers. Why do so many organizations defend the terrorists? I ask myself the same thing everyday, because I cannot understand how they can help people who have made their country bleed. There were over 60,000 dead in Peru, murdered by Shining Path and the MRTA, killed in territories where the state had no presence. I think this has become a business [for the NGOs] because they receive millions from abroad every year, but the donors aren't aware what the money is spent on. They hire lawyers, enjoy good salaries, and basically live off Peru's suffering. But what about the human rights of those who committed terrorist acts? The Inter-American Court of Human Rights claims the Peruvian state didn't grant them a fair trial or respect due process. Is the public aware of this? A big public debate does exist. The Truth and Reconciliation Commission (CRV) succeeded in anything but reconciling Peruvians because it's an insult to the victims. We can feel compassion toward the relatives of the terrorists, they are not to blame after all. But we cannot let [the CRV] put us at the same level, because we are the ones affected. We never chose to be victims; on the other hand, they did decide to take up arms and resort to violence to achieve power. And they were not young people, they were 30-year-olds and older. They committed atrocities, they killed children. Afavit doesn't seek vengeance, we have no hatred; we only want justice and the truth. This becomes very hard because we don't have money and our voices haven't been heard. Many young Peruvians today don't know what terrorism was like because they didn't live it. They're impressed by the purported goals of these NGOs in defending the terrorists' human rights. We don't think they should receive compensation for murdering thousands of Peruvians. We also ask the Peruvian state to withdraw from the IAHRC. What does Afavit believe is the best path toward national reconciliation? We ask for a reconciliation with justice, truth, and memory. Never can we reconcile under a document such as the CRV's, where the terrorists are cast as the victims. They call it "an internal war," not terrorism, but that implies two armed groups rose up and fought each other. That wasn't the case: civilians in Peru were not armed. For instance, take the case of my father. The MRTA kidnapped him, kept him two meters beneath the ground, tied to a bed; after six months of negotiations, they received the ransom and still killed him. He was a 1,62-meter-high man and weighed 120 kilos — when we found him he weighed only 40 kilos. And he was not the only one. How can we say this was an internal or civil war? This is terrorism. Until things are not called by their proper name, there can be no reconciliation. Politicians still haven't realized that Peru is not going to move on or grow until real reconciliation takes place. Preserving the memory is very important; when you have a country where over 60,000 have been murdered, you have to build a collective memory, because if you don't, history can repeat itself. Furthermore, everyone knows that [the CRV report] was written with a leftist bias, wherein executioners were portrayed as victims, and real victims were ignored. Many things were omitted. How can one reconcile a country with lies? Be it left or right, [the CRV] shouldn't have had any kind of bias but the truth. Several former CRV employees now work at these human-rights NGOs defending terrorists. Have you reached out to the government of President Ollanta Humala? We have tried to reach him through his vice president, his foreign minister, and prime minister. We have knocked on every possible door and they have always slammed them shut in our faces. They're not interested in the victims of terrorism. We we want to be heard because we wish to tell the truth of the victims. For instance, people who had to leave their homes receive only PER$335 a month, around US$100, while the terrorists that go before the IACHR along with their accomplices get thousands of dollars. Where is justice in Peru? Translated by Daniel Duarte. Edited by Laurie Blair.