Loophole in Uruguay's Gender Quota Provokes Feminist Backlash
EspañolA reshuffle in the Uruguayan Senate, involving the exit of a female senator and her replacement by her male substitute, has brought the contentious issue of quotas for women in politics to the forefront of public debate in the South American nation.
Graciela Bianchi resigned her seat in the Senate with the opposition National Party (PN) on Monday, January 26, leaving Álvaro Delgado as a stand-in, as she concentrated on her post as a deputy for Montevideo, having won both positions in October's elections. But Delgado's assumption of her vacant seat has provoked controversy and calls for quota legislation to be revised.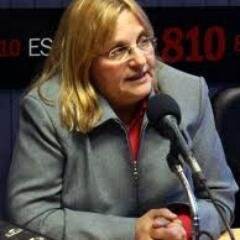 Outlined in Uruguay's 2009 electoral law reform, but applied for the first time in the 2014 presidential and legislative elections, candidate lists "must include persons of both sexes in every shortlist of three candidates, guaranteeing no less than one-third of women overall."
Every party thus had to present a female candidate for every two male contenders in October, but with Bianchi's departure for the Chamber of Deputies, the Senate no longer fulfills gender diversity requirements.
In an open letter announcing her resignation, Bianchi praised her colleague Delgado and his links with Sen. Lacalle Pou, NP's former presidential candidate, arguing that the young leaders complemented each other and could help "renew politics."
"I waited until the electoral process was over and the new government's line-up was known … to make this decision," said Bianchi, now exclusively a deputy for the Uruguayan capital.
Loophole
However, the relevant legislation doesn't bar elected women from handing over their seats to male substitutes named on the list. For Bianchi, it was "a great pleasure" to relinquish her post to Delgado.
"People don't occupy a slot because of their gender, rather because they're important for a project," said Bianchi, further describing the PN as "a team, a group of collaborators with the same goals. Therefore nothing comes before that except the common good."
Bianchi nevertheless expressed her support for the quotas, albeit as a temporary "springboard" measure. "Women must get there on their own merits," she said.
Bianchi further highlighted the provision made for women's participation in politics in Uruguay's 1919 Constitution. "If women haven't participated as they should have, that's women's problem. Hands down. The Constitution already granted her the rights to do so."
¿Por qué les cuesta tanto a determinadas mujeres cotidianamente, aceptar que hay mujeres que toman sus propias decisiones?

— Graciela Bianchi (@gbianchi404) January 27, 2015

"Why do some women find it so hard to accept that there are women who make their own choices?"
"I don't care about the personal attacks now that the decision has been made. I've always assumed the responsibility for my own actions. I don't need anyone to look after me, still less to say that I was pressured [into resigning]. That's impossible," she concluded.
Following the controversy, Sen. Martha Montaner of the Partido Colorado proposed modifying the quota legislation to "fix shortcomings," suggesting that the substitute candidates for shortlisted women should also be female.
Lilian Celiberti from feminist group Colectivo Mujer (Woman Collective) agreed: "If the spirit of the law is to increase women participation, then her substitute should also be female."
Regional Controversy
On January 14, the Chilean Senate passed a major overhaul of the Pinochet-era electoral system, introducing a mandatory minimum number of women candidates to the Senate and Chamber of Deputies.
The bill stipulates "no gender can represent more than 60 percent of all candidates," effectively mandating that at least 40 percent of candidacies will be filled by female politicians. Currently, 15.8 percent of Chile's deputies are women, with the same figure at 15.79 percent for the Senate.
In Brazil, meanwhile, local press have reported former Brazilian President Luiz Inácio Lula da Silva as calling for serious reforms to the governing Workers' Party (PT) in the face of debilitating corruption scandals, including the scrapping of a gender quota system to which Lula in part attributes the decline.
Moves promoted by his own party in 2011 required that half of key positions be occupied by women, 20 percent by those under 30 years old, and 20 percent by black candidates.
"The measure was celebrated at the time, but now is seen [in the Workers' Party] as paralyzing and bureaucratic," says Folha, quoting an anonymous source within the party.
In 1991, Argentina became the first Latin-American country to approve female quotas, making it mandatory for at least 30 percent of candidates for legislative seats to be women.
Translated by Daniel Duarte. Edited by Laurie Blair.
Related Posts
How to Stem the Tide of the US Welfare State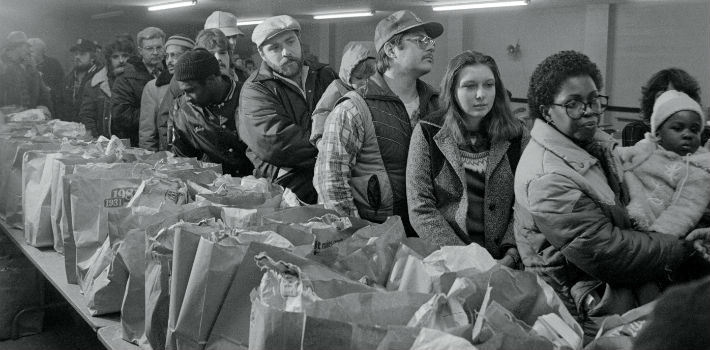 Español Recent history has seen the welfare programs in most US states swell dramatically. Despite a recovering economy, welfare spending remains high, and aggregate welfare spending rose 83 percent from 1998 to 2013. A new paper by the Manhattan Institute's Diana Furchtgott-Roth digs into the expansion of the welfare state and what can be done to slow its growth. The numbers are striking. One of the most problematic welfare programs is SNAP, a food-assistance program for low-income families. Putting aside issues with the existence of the program itself, SNAP has serious problems in the way it is administered. While the reasons are somewhat technical, they boil down to the states receiving what amounts to "free money" from the federal government to pay for the majority of the program's costs. Such problems for federally funded, state-administered programs are near universal. Government reformers are often quick to call on devolution and federalism as solutions to many of the nation's problems. Yet, federalism works best when the smaller government, a state or locality, both administers the program and pays for it from local tax dollars. Not only does this prevent indirect redistribution from rich areas to poorer ones, but it aligns the incentives of politicians with those of the population. A more devolved system would clarify who is paying for, and who is benefiting from, government assistance. There are many good reasons to think that clarifying the costs and benefits of government programs would lead to better governance. It makes it clear to benefit recipients that the money they spend comes from people they know, encouraging fiscal stewardship. Better yet, it gives taxpayers a more clear understanding of what value they are getting for they money that is taken from them. Note that this says nothing of the aggregate size or composition of the welfare system. Devolution and localization introduce quasi-market mechanisms to welfare provision, where localities must compete to provide a mix of taxes and welfare spending that best fits the demands of voters. With smaller jurisdictions competing, it would be realistic to believe that options would emerge, where people can choose to live in areas where the social safety net best matches their demand. Furchtgott-Roth proposes two solutions that would move the system in this direction: First, capping spending at the rate of inflation plus number of people in poverty. This would be a common-sense check on uncontrolled federal welfare spending. Second, allow states to direct savings from federal welfare programs to other budget functions when they meet objective, poverty-reduction criteria. This proposal maintains the federal funding, but gives state officials a reason to run efficient, goal-oriented programs. Currently, because such funding may only be used on welfare programs, states that achieve results for less money are treated no better than those who are less objectively efficient at reducing poverty. While this is by no means a perfect reform, Furchtgott-Roth's proposals are the kind of "good governance" reforms that can end some of the most unnecessarily wasteful aspects of government spending. Welfare spending is one area where people can genuinely debate the size of government as a matter of personal preference. Yet, almost every case assumes some kind of efficient system of redistribution from the nation's better-off to those less well-off. The current welfare system is far from efficient at alleviating poverty, and reforming it must happen before we get to broad debates of philosophy. Reforms like those proposed above say little about how much we "should" spend on welfare. Instead, they seek to realign political incentives for those who create and administer the programs. Beyond politics, good-governance reforms make sense for anyone who genuinely cares about an efficient, goal-oriented government. Edited by Guillermo Jimenez.