Exiles Launch Venezuela's First Bitcoin Exchange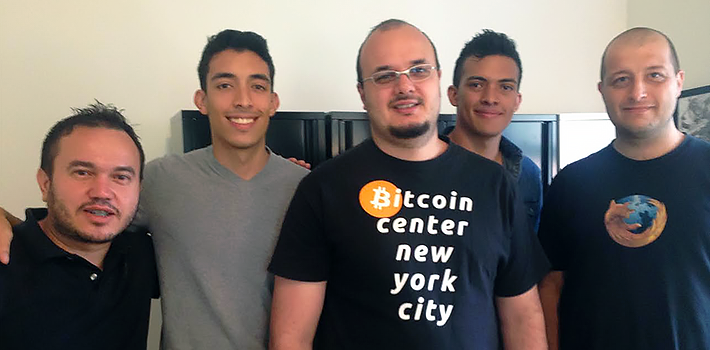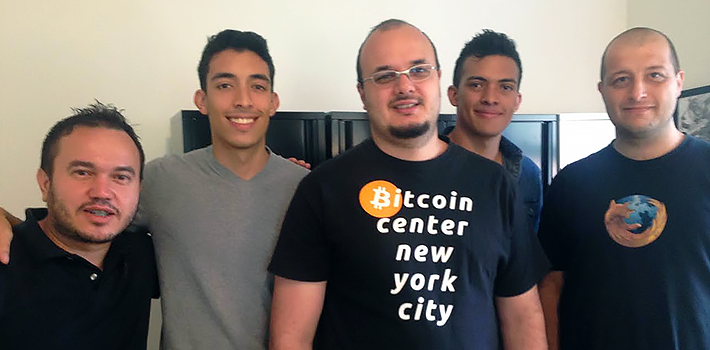 EspañolVenezuela's first ever bitcoin exchange is open for business and gathering clients, as the owners shared with the PanAm Post on Friday. SurBitcoin is an online platform that allows Venezuelans to buy and sell bitcoins instantaneously with the nation's fiat currency, the bolívar.
Less than two months ago, US-based brothers Kevin and Víctor Charles decided to launch the company, after meeting Rodrigo Souza, the Brazilian head of BlinkTrade. Souza offered the Venezuelan pair his open-source software to open the new exchange.

"We are very excited to move forward with this project. Bitcoin has potential to grow in Venezuela," Kevin Charles said.
The siblings now live in New York City, but they plan to travel back to Venezuela more often, to stay in touch with the local bitcoin community and boost their new business. Both of them went to college in neighboring Bogotá, Colombia; Kevin studied economics and finance, while Víctor studied international business.
As for the initial funds to back the business, they state that they provided the capital themselves.
SurBitcoin operates on BlinkTrade's open-source platform, which allows anyone to apply the software to create his own exchange — for a 0.6 percent transaction fee. BlinkTrade's design also offers investors the appropriate security measures to avoid virtual wallets being robbed or hacked.
In fact, SurBitcoin is the first exchange to take up BlinkTrade's offer. "We have other clients, but they are still in the development phase. After Venezuela, we have plans to visit Western Africa and Buenos Aires," Souza assures.
No Anonymity
The Venezuelan entrepreneurs explained that while the project is still in its beta version, people can already start registering on the website.
However, to be able to buy bitcoins in Venezuela, SurBitcoin requires that users provide their real names, ID, and physical addresses. The company verifies that this information matches those stored on Venezuela's electoral registry, and only then is the account is activated.
Despite this bureaucratic hurdle, Víctor Charles said the verification process is done in no time: "It doesn't take more than four or five minutes."
Bitcoin Adoption in Venezuela
While they will wait for the membership to grow to 200 accounts before they allow exchanges to proceed, bitcoin is quickly gaining ground in the inflation-stricken South American nation — currently at 150 percent according to the Cato Institute's Troubled Currencies Project.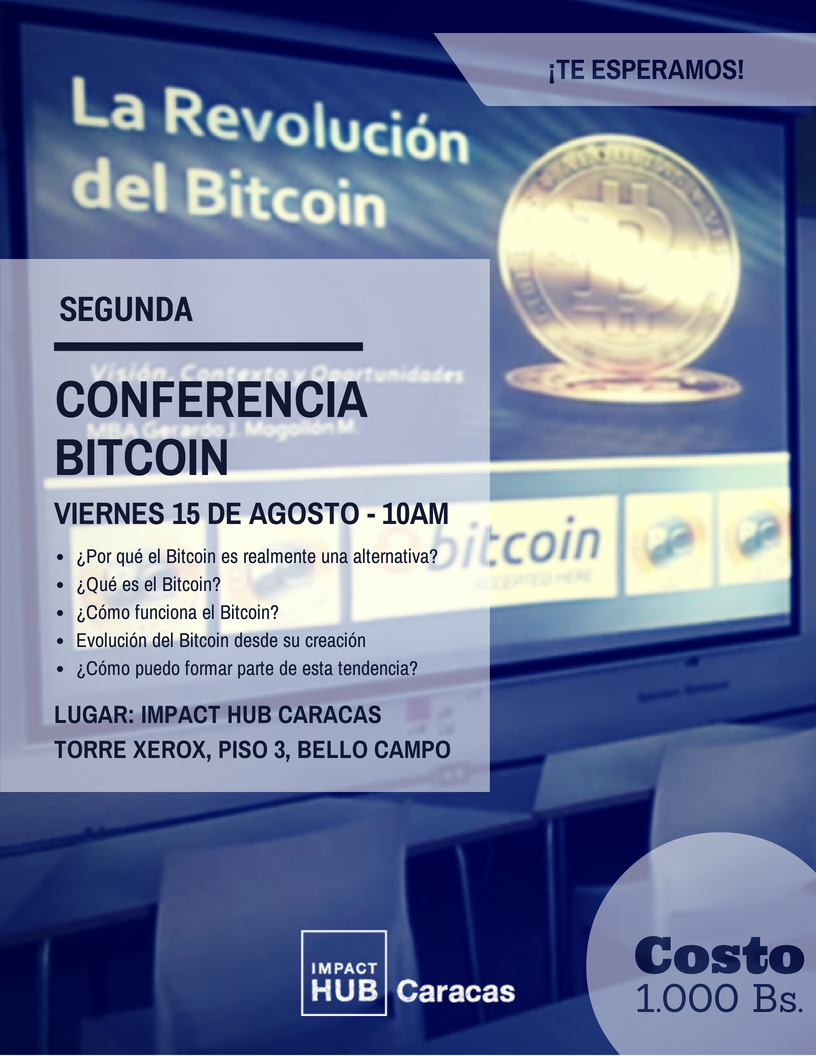 Kevin explained that due to the bolívar's rapidly decreasing purchasing power in Venezuela, early adopters will tend to use bitcoin as a store of value rather than as a medium of exchange in transactions. The cryptocurrency's volatility has always been a known risk, but the bolívar's devaluation is an even a more certain danger.
"Entrepreneurship in Venezuela has come to a halt, because of the dire economic situation. Few people will invest US dollars in a country with no future. Besides, mining bitcoins nowadays is very expensive."
Indeed, bitcoin's popularity is on the rise. After Venezuela's first successful bitcoin conference in July, Impact Hub Caracas organized a second event on Friday, where SurBitcoin's launch was announced.
The conference's event page lured its readers: "Bitcoin is humankind's first technological monetary experiment of its kind. Just three years after its creation, bitcoin has caught the attention of several market actors: users who wish to pay or send money globally, vendors who are willing to accept this new payment method, speculators who have found in bitcoin an attractive store of value, and even regulators who approach the cryptocurrency with caution and suspicion as it progresses everyday."
The Charles brothers are confident that bitcoin adoption will help improve Venezuelans' living standards, since they assure that around 70 percent of the country is unbanked.
Ya presentes en @ImpactHubCcs en la segunda conferencia #Bitcoin #Venezuela con @DoctorTrading pic.twitter.com/sBiD0lBq3R

— Technea (@techneave) August 15, 2014
Treading Carefully to Ensure Regulatory Survival
Unlike Bolivia and Ecuador, whose governments have either outright banned digital currencies or only allow the one issued by the central bank, Venezuelan authorities haven't taken a stand on bitcoin, yet.
For this reason, SurBitcoin's owners believe that the cryptocurrency's future in Venezuela really depends on how carefully they conduct their business.
"We have to be extremely transparent and thorough in checking users who open an account with us. We will take money-laundering regulations into account, so that drug traffickers cannot use our platform."
Related Posts
Vulture Funds Successfully Nab Argentinean Assets in Nevada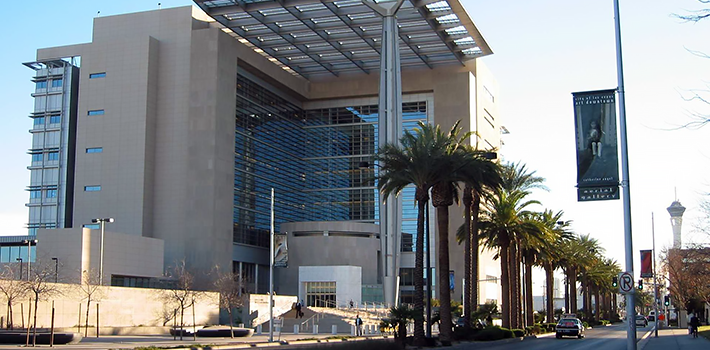 EspañolAnother page has turned in the conflict between Argentina and the nation's holdouts. On August 11, Judge Cam Ferenbach in Nevada agreed to NML Capital's request to seize 123 companies located in that state. These enterprises belong to Kircherista Lázaro Báez. According to the judge's ruling, the state will now confiscate these assets, as part of the defaulted debt that Argentina has with some holdout creditors, popularly known as vulture funds. NML Capital, a subsidiary of Elliott Management and owned by billionaire Paul Singer, filed a request in April with the US justice system. The intent was to perform an act of discovery, a judicial practice that allows the holdouts to seek potentially seizable assets. These are to pay off part of the US$1.7 billion debt that the South American country owes to a specific category of creditors. In its judgement, the US court established that "there is no doubt that Báez embezzled Argentina's funds, and an embezzler or thief does not acquire a title to that which he steals." The judge's decision connects with the corruption case that has shaken Argentina for several months, and which goes all the way up to President Christina Kirchner's administration. Ferenbach based his decision on the investigation led by Argentinean prosecutor José María Campagnoli, which indicated that Báez "laundered $65 million through 150 Nevada corporations." Campagnoli took on the Báez case after television program Journalism for All (Periodismo para Todos) aired its own documentary called The Route of the K-Money. This show examined the links between a finance company, Báez, and the Kirchner family. As the Ferenbach ruling explains, "In Argentina, an investigation called The Route of the K-Money [after the TV show] was launched on former President Nestor Kirchner, his wife and current President Cristina Fernández de Kirchner, her confidant Lázaro Báez, and the financial concerns linked to him. The three of them allegedly misappropriated millions of dollars of public infrastructure projects, and laundered the proceeds and other funds stolen through Panama and several international corporations." Báez has yet to be convicted in Argentinean courts, but is under investigation for money laundering and accounting discrepancies. http://youtu.be/xZp6slByU3A However — and this is what has perked curiosity — when exactly Báez will be charged is unclear, and he remains a free man. Therefore, the US judge proceeded with the confiscation request, based on the close relationship between the entrepreneur and those with power over the Argentinean justice system. His assessment was that NML provided sufficient evidence for the embezzlement via these corporations. Judge Ferenbach even went further and weighed in that "the Kirchner government retaliated and removed Campagnoli from office," referring to the impeachment that the prosecutor faced a few weeks ago. The Argentinean Justice Department removed Campagnoli, but have since reinstated him. According to newspaper Cronista de Argentina, the Kirchnerista entrepreneur's spokesmen has denied that these companies belong to Báez. Ferenbach counters, however, that although the representative firm for the 123 companies filed papers in defense, these did not provide "sensible documentation" to prevent judgement. On page 10 of the sentencing, the judge explains that "the person who resists a discovery bears the heavy burden of showing why the discovery should be denied" and that in this case "the 123 corporations failed to meet that burden." Ferenbach also asks for a hearing between the 123 corporations and representatives of NML, to analyze binding legal issues with their financial status. In addition, he orders that they submit a joint document before the September 12. Pressure Continues to Build at Home Argentina is in selective default according to Standard and Poor's, after the Kirchner's administraton refused to pay the distressed-asset funds by June 30. The New York court ruled that the payment should be complete and would prevent transfers to other creditors until full settlement with the holdout funds. Meanwhile, Argentina's legal representative with the Cleary law firm, was informed of the Nevada decision, but chose not to take action. The Ministry of Finance has also not issued any statement. NML previously conducted a similar a confiscation strategy with the Republic of Congo, where it investigated a corruption case that muddied the reputation of the then-Congolese President Sassou-Nguesso. After these allegations of corruption were published in 2008, the president agreed to pay $90 million that the country owed the NML fund, but not without first qualifying the holdouts as "gang thugs," "vultures," and "snakes in the ocean." See the ruling here: [embed height="800"]http://www.scribd.com/doc/236808024/NML-Capital-Ltd-v-Argentina-14-00492[/embed] Translated by Rebeca Morla.