Gold-Backed Cryptocurrency Seeks to Dethrone Bitcoin
EspañolApparently, not everything revolves around bitcoin in the world of cryptocurrencies. The latest edition of Freedom Fest, a libertarian gathering in Las Vegas, saw Newnote, a financial services company, and Anthem Vault, a distributor of silver and gold bullion, introduce Independence Coin (inncoin), the first digital currency backed by gold. The creators explain that it's an alternative to bitcoin's volatility, while critics assert that the new currency lacks decentralization.
Inncoin, with "micro golden coin" (MGC) units, was launched in secret on July 4 — US Independence Day — and is, according to its founders, an example of how technology makes it possible to possess, store, and transfer precious metals.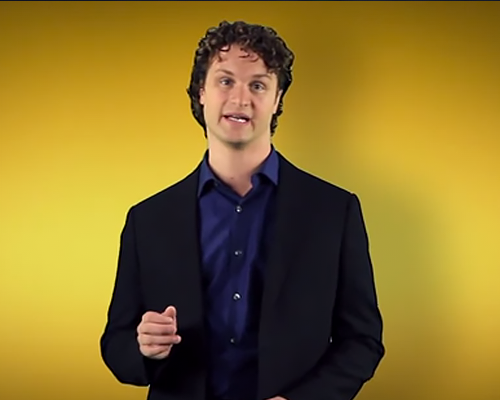 Anthem Hayek Blanchard, founder of Anthem Vault, previously worked with GoldMoney, an online platform to buy and sell gold. While GoldMoney provides safe, audited transfers of precious metals like gold, silver, and platinum, the process has proved more complicated than for cryptocurrencies.
Like bitcoin, inncoin is an open-source currency, allowing users to download and inspect the code behind the digital currency. For the founders, this currency will bring new, distinctive, features to the market of alternative currencies.
One of the key differences relative to bitcoin, the best known and most widely used cryptocurrency, is the underlying money supply. At present, there are 10 million MGC available for circulation or hoarding, and the mining process will be finished by July 2015. One hundred grams of gold back each MGC, stored at Anthem Vault, while the inncoin currency proper will be redeemable for one 100,000th of a gram. Thus, they guarantee a minimum value for the mined coins (insured by London-based Lloyd's).
In a press release, Blanchard remarked that this experimental currency will become an example of how gold or any other precious metals can back a cryptocurrency and provide a solution for independent trade and exchange.
Paul Dickson, president and CEO of Newnote, said: "We are very pleased Anthem Vault Inc. chose Newnote to develop this coin. A gold-backed cryptocurrency is an important milestone in the evolution of digital currencies and enabled us to demonstrate our technical ability to create asset-backed virtual currencies. We believe this division of our business will significantly contribute to our revenue model moving forward."
Realcoin: Digital Currency Backed by Dollars?
On the other hand, last week Realcoin introduced another cryptocurrency. This brand new digital currency will work in a similar way to INNCoin, but instead of being gold backed it will be backed by US dollars.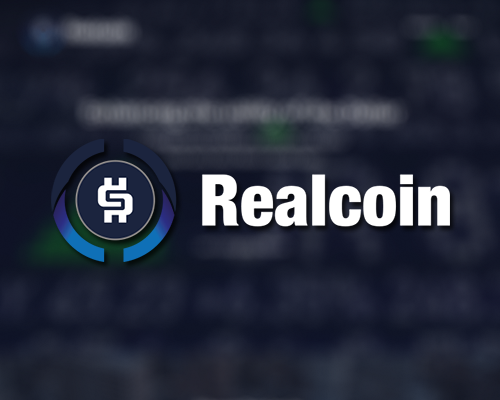 Brock Pierce, board member of the Bitcoin Foundation in the United States, announced that this currency enjoys the same features of virtual currencies: instant and free transactions. Unlike bitcoin, though, dollars will still be in use. Handling realcoins is going to be easier and less problematic, says Pierce, since the rate exchange between RealCoin and dollar is going to be fixed 1:1. In other words, one realcoin will be worth one dollar.
Franco Amati, cofounder of the Buenos Aires Bitcoin Center, digital entrepreneur, and member of the Bitcoin Foundation Argentina, asserted with the PanAm Post that inncoin is not real competition for bitcoin. Rather, he says it is merely a simpler way to transfer gold, as akin to PayPal with dollars.
Bitcoin, unlike MGC, explains Amati, is worth what the market decides and is independent of any other variable to set its value.
"Inncoin is part of the traditional paradigm. It digitizes gold but bears the some problems of the traditional [centralized] system. The distinctive feature of bitcoin is that is decentralized," he stated.
Related Posts
The Two-Faced Environmentalism of Costa Rican Politicos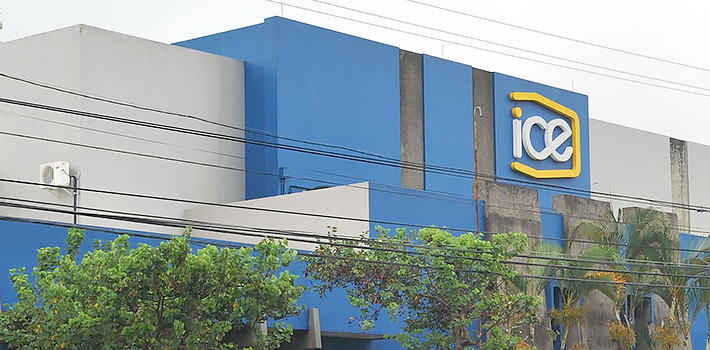 EspañolThere is nothing more humorous than listening to Costa Rica's political parties talking about how much they care about the environment, when they don't lead by example. I, personally, do not play the environmentalist card, because it doesn't agree with me. However, it doesn't bother me when others do, as long as they are true to their words. On May 10, La Nación reported that a private energy company can sell each kilowatt per hour (kWh) at CR$37, three times cheaper than the average kWh price produced in Garabito (canton of Costa Rica). It's worth considering that Garabito produces 80 percent of the country's energy with thermal plants. Through these plants, they burn 20 percent diesel and 80 percent bunker fuel, which is being used to cover the country's energy deficit. Costa Rica has also recently began to import its energy. Curiously, the Costa Rican Institute of Electricity (ICE) can only purchase 15 percent of the privately generated energy, even though this fuel is renewable and produced much more cheaply than the average ICE price. However, the two political parties that talk about the environment the most, including the current ruling party, are the ones who refuse to raise the limit to 30 percent (Electric Contingency Law), much less open up the electricity market. In other words, these parties reject the idea of using the most environmentally friendly energy, that could also potentially lower electricity bills, because it is produced by private industries. They defend a state-run monopoly over low-priced, clean energy. On January 6, former Minister of Environment and Energy Roberto Dobles said he believed it was important for Costa Rica to begin producing natural gas. Environmentalists opposed the idea, arguing that fracking could potentially damage aquifers and other structures in the environment. Dobles has said he agrees that there are legitimate environmental concerns, but believes the economic benefits outweigh any potential damage. The former minister also told La República that there are many "non-experts" in Costa Rica that are opposed to the idea of producing natural gas because of fracking concerns. It's surprising that even though these politicians know that natural gas is cleaner and cheaper, and fracking may not even be necessary, they still oppose this measure. I remind you that a directive from the president is all that is required to begin exploration, since the regulatory framework already exists. Costa Rican politicians who hide behind environmentalism are just like watermelons: green on the outside, but red on the inside. They prefer to oppose private industry than lower electricity prices and produce more environmentally friendly energy. They prefer to defend ICE's monopoly and the interests of the unions than support a policy that benefits both the environment and Costa Rican families. Translated by Anneke Ball.