Move Over Kickstarter, Crypto-Equity Is the Next Frontier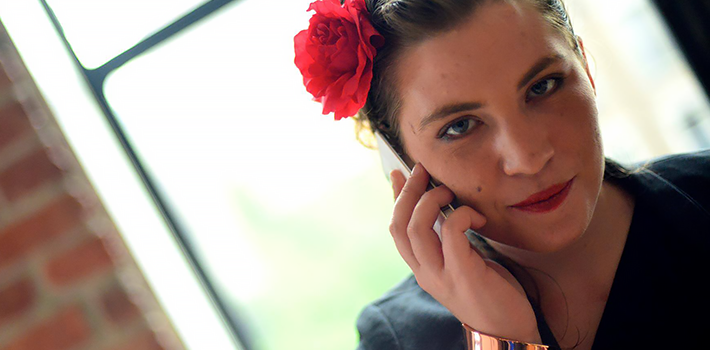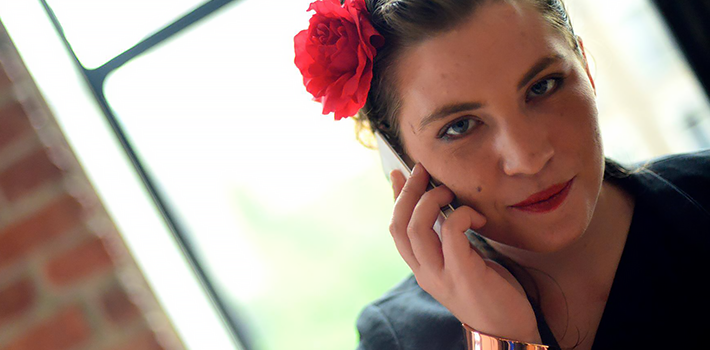 EspañolSusanne Tarkowski Tempelhof is an international entrepreneur, tech investor, and writer. She has worked in Sweden, France, Brazil, China, Afghanistan, Pakistan, United Arab Emirates, Libya, and Egypt over the years. Since 2012, Susanne has been a dedicated crypto-evangelist.
I stumbled across Susanne and SWARM almost by chance. I was immediately struck with the feeling that this project had the potential to truly revolutionize early-stage equity markets as we know them. I got in touch with Susanne to sit down and talk about SWARM and her vision for the project.
How would you explain this project to someone who has never heard of it before?
SWARM is a crowdfunding platform that allows for crypto-equity fundraising. Instead of incorporating in a physical jurisdiction, the company incorporates directly on the bitcoin blockchain by creating a coin. Each individual "coin" becomes an equity share in the company/project (we call them Distributed Autonomous Organizations, or DAOs). Coins can then be sold to investors to raise funds or traded like corporate shares on the stock market. The crypto-equity platform is enabled through bitcoin 2.0 technology, the commitment from users to generate support from the community, and the collective intelligence of our users.
After the creation of cryptocurrency, I think crypto-equity is the next frontier.
What is the key difference between your startup and Kickstarter?
It's the same difference between using dollars and bitcoin — one is centralized and regulated by governments and financial institutions, the other one is a distributed system owned by its users.
SWARM is distributed on the blockchain. It is a DAO owned by the user community, and every company/project will be owned by the community. It adds participation, influence, and due diligence through the crowd intelligence mechanism.
However, most importantly, it's an equity crowdfund. Investors will get a share of the profit in every project they choose to back, rather than just a 'thank-you' T-shirt. It's a real investment vehicle, empowering real entrepreneurs. We're attempting to make it a disruptive force in the global economic landscape.
Just as equity offers return on investment, participation, and influence from the stockholders in a conventional setting, the equity aspect enables the same thing, but without the burden of red tape, in the SWARM setting.
Since investors become shareholders, do you expect there to be a greater incentive to allocate money toward these kinds of investments?
Yes, naturally. Profit incentives encourage investment, and it also gives investors a sense of ownership of the product, project, and process.
Which currencies can people use to invest in your platform?
Bitcoin and XCP, but if neither is adequate, contact the team and we'll try to find a way to work around it.
Is your project designed to succeed in a world where cryptocurrencies are still not sufficiently integrated into people's daily lives?
We obviously would like to see greater use of cryptocurrency in the conventional economy. However, we believe that a very significant amount of people around the world are participating in it already, and their participation is growing by the day. Many mainstream vendors have started accepting bitcoins, as well as small local shops. It has become a significant economy on its own.
What is the legal status of the investments promoted by your platform? How will they be treated by the Securities and Exchange Commission?
Just like bitcoin, we're launching it entirely outside the system. Governments will certainly take an interest in crypto-equity over time and create legal frameworks around it. When that happens, we hope governments will realize the economic potential of crypt- equity, and be just as welcoming to it as many governments have been to bitcoin.
Related Posts
Bitcoin to Democratize Financial Services in Chile, Latin America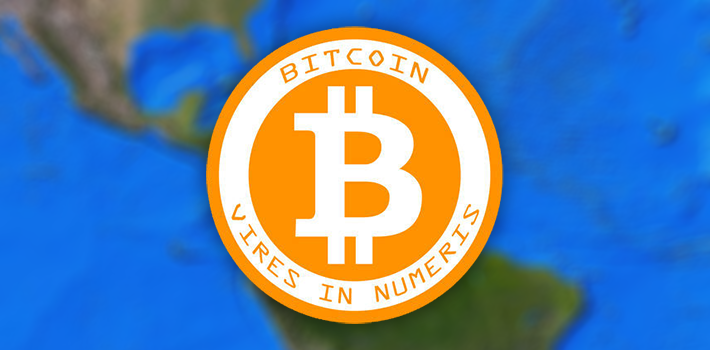 Español Darren Camas is a partner and adviser for CompraBitcoin, launched in April 2014 to make it easier for people across Latin America to buy, sell, and safely use bitcoin. Darren became involved with bitcoin in 2010 as a business developer for the Tradehill bitcoin exchange. A sociologist by training, Camas sees great potential in bitcoin as a means to democratize financial services, to the advantage of people with little access to the traditional industry. We interviewed the young entrepreneur about the potential of the digital currency and to try to understand how the ecosystem can grow in Latin America. Do you believe bitcoin will emerge as the universal digital currency, and if so, why? Bitcoin is the first technology of its kind: a decentralized, trustless system that allows everyone to be their own bank, and transfer money anywhere, in any amount, to anyone. Trustless means that instead of a single party verifying an action, a network of computers publicly and indisputably bears witness to the action. To draw a parallel, the internet gave us borderless access to information, and bitcoin is doing similar things with money. We are still in the early stages of bitcoin, and cryptocurrency in general. Bitcoin has the first-mover's advantage, in terms of innovation and adoption. Only time will tell if bitcoin as a technology will become the universal digital currency, one of many universal digital currencies, or a groundbreaking innovation which is eventually replaced by an improved version. How do you see bitcoin growing in Latin America and in Chile in particular? Latin America is seeing huge growth, [and] I would characterize this as the first-adoption wave focused around first-time user questions such as: what is bitcoin? how does it work? what can I do with it? how can I get bitcoin? This is why solutions like CompraBitcoin.com are central to bitcoin's adoption in Latin America. Spanish-language information and first-time user services — such as buying bitcoin in your local currency, wallets with friendly [user interfaces], and merchants that accept bitcoin as a form of payment — are what is needed. In Chile, you can purchase bitcoin at CompraBitcoin.com, purchase solar hardware from Charly Labs, or even go for an artisanal beer and a burger at California Cantina. Once bitcoin users in [Latin America] hit a critical mass, the region is set for an explosion of innovative ideas focused around bitcoin 2.0 technologies: decentralization and trustless computational systems and their applications in other areas. We're actually developing bitcoin 2.0 technologies right here out of Chile. Check out Provably Solvent to see how bitcoin 2.0 can be used to innovate auditing, to bring decentralized trustless systems to corporate transparency. Why did you choose to settle down in Chile? Chile has many upsides for expats. It has the Andes to the east, the Pacific to the west (6,400-plus kilometers of coastline), fertile central valleys for fresh fruits and vegetables, southern glaciers, northern desert. It has the most stable economic and political situation in the region, and is friendly to foreigners looking to invest and open businesses. Our founding team has taken part in two rounds of Start-Up Chile (six and eight), a seed-stage fund created by the Chilean government body CORFO, whose aim is to foster an entrepreneurial ecosystem locally. What are the major challenges in creating a company around bitcoin? Regulation uncertainties are a critical challenge while creating a bitcoin enterprise. Germany, the United States, and many other countries are leading the way in defining what bitcoin is, and how to treat it from a legal perspective. Latin America will certainly follow the legal precedent that is created over the next few years. This leaves long-term uncertainty with regards to the licenses required to operate a business, taxation structures, and can strain banking relationships, as many financial institutions are hesitant to touch what they do not fully understand. Are there any great business opportunities in the bitcoin ecosystem? The opportunities are endless. As I mentioned before, the first-level services are bitcoin centric recreations of traditional retail models and payment systems. You can open a 100 percent bitcoin-centric business such as CompraBitcoin.com, or you can start accepting and paying with bitcoin in an existing e-commerce platform, coffee shop, or even your cell-phone bill. Bitcoin 2.0 opens a whole new world of possibilities. If you think that bitcoin is revolutionizing money, just wait until new solutions are developed around every single industry that can benefit from decentralized, trustless technology. In Chile, there is a lot of bureaucracy, which is tolerable because the process works. I do not enjoy standing in line to get every form signed in triplicate. There are notaries on every corner. Wouldn't it be nice to have a notary system that doesn't rely on an antiquated system of identity verification, proof of ownership, file storing, and paper waste? What do you think is the best way to spread knowledge on how to use bitcoin to the everyday person? Send them a small portion of bitcoin to show how easy it is to get started. Use it! Find a place on CoinMap.org to spend your bitcoin. If someone settles a bill and you want to pay your portion, send it in bitcoin to show how easy it is to send small payments at zero cost. Often, bitcoiners can get caught up in the technology behind bitcoin. For most of the world, it doesn't matter how it works, just that it does. Use the simplest application of bitcoin: send money peer to peer, to spread the word.