Moneero: Bitcoin Banking Services at a Smartphone's Reach
EspañolMauro Betschart is the co-founder and CEO of Moneero, created in March 2013 to provide an easier and safer user experience with bitcoin, the popular cryptocurrency.
Betschart is an Argentinean based in Montevideo, the son of European parents, a polyglot, with a BA in marketing. He tells us that perhaps one of the keys to his success has been his obsession in trying to understand why some firms grow and others do not. He considers himself fortunate for having grown up in the 1990s, witnessing the information age boom and how the internet has become an essential tool in our everyday lives.
We interviewed the young entrepreneur about the future of the digital currency and to try to understand the rapid growth of its adoption in Latin America.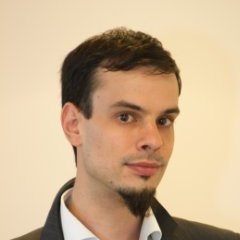 Do you think bitcoin will triumph as the universal digital currency? If so, why?
The idea of global digital coins distributed around the world is now a reality. Bitcoin is just the best of those currencies.
More and more people are choosing to accept bitcoins. Moneero and related services strive make this more simple. The only thing missing is widespread adoption.
What do you think of bitcoin's growth in Latin America and in Argentina in particular?
People living in Latin America, especially those living in Argentina, do not trust the government on monetary policy. They have suffered first-hand the effects of chronic hyperinflation, banking crises, and currency restrictions.
Many have lost their life-long savings due to central bank policies.
Bitcoin can empower Latin-American citizens. The bitcoin network will be able to provide banking services to most of the unbanked population, which in the region amounts to about 60 percent. Using existing cellphone infrastructure, we are able to reach 6.8 billion active mobile phones. Most of the planet's 7 billion people will be able to access financial services that are simply out of their reach at the moment.
You don't need minimum income, paperwork, or other forms of subtle discrimination to use bitcoins, as in the current banking system.
Why did you decided to settle in Uruguay?
Uruguay loves bitcoin. The country has a long history of banking freedom, and Montevideo is a financial hub for most of South America.
We were lucky to be here already when we learned about bitcoin's existence. I was born in Argentina, but my parents are from Switzerland. After graduating from college, I decided to stay in Uruguay, because it is a quiet and beautiful country, lying between the two largest economies in the continent: Argentina and Brazil. Here you also enjoy several social freedoms.
Our key employees have also moved here. Anyone who has visited Uruguay decides to stay. Everyone loves it. You must come visit us!
What are the greatest challenges in starting a business around bitcoin?
The main challenge is the security software. The short history of bitcoin is full of ventures launched prematurely with a lot of security vulnerabilities. Some start-ups launched financial services as a social networking platform, and lacked in-depth knowledge of security and efficient transaction handling.
There are no quick fixes in the bitcoin market. Any such quick fix has ended up creating another problem.
The other challenge is the fact that bitcoin is, unintentionally, a global enterprise. This means that one needs to prepare for a lot of different markets, cultures, languages, ​​and legal frameworks. If you focus on the US market exclusively, you miss the point of ​​bitcoin.
Are there any business opportunities left in the bitcoin ecosystem?
There are still plenty of niches yet to be explored, as bitcoin is a completely new market. A myriad of products and services have not yet been developed.
It's an dream industry for entrepreneurs, engineers and creative people. I think we can expect a lot of investment in time and money in the coming years.
Which is the best way to help the public understand what bitcoin is?
To ensure that its use is so easy that people don't have to learn something new.
Moneero allows users to handle bitcoins in ways that are already familiar and convenient to them. Anyone who knows how to use a mobile phone, email, or social networks, knows how to handle bitcoins with Moneero.
Related Posts
Taste Price-Control Goodness, Fight Inflation with Argentina's Dollar Menu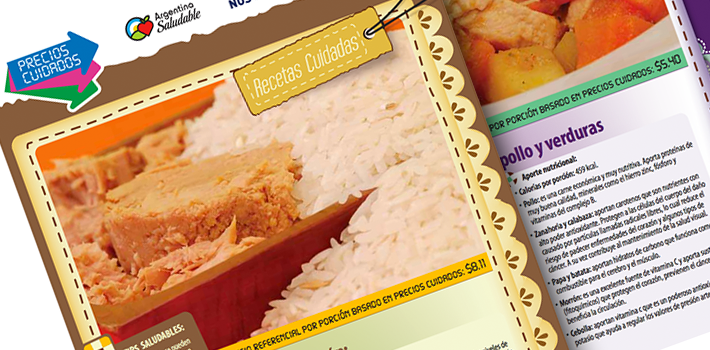 EspañolWithin the framework of a price control program called "Careful Prices," the Argentinean Ministry of Health announced on Friday the launch of an online recipe book, aimed at mitigating the impact of inflation and helping citizens maintain a healthy and varied diet, despite rapidly rising food prices. The so-called "Careful Recipes" proposed by the government are based on products that fall under a price control agreement among suppliers, supermarkets, and the government. On Thursday, June 12, local media first reported the new policy and the news caused a lively discussion on social networks. The government's initiative explains that there are at least nine meals that can be prepared with less than AR$9 (US$0.77), and the ministry's statement includes photos along with each recipe. The "noodles with vegetables" dish costs only AR$4.94 (US$0.42), and the hot rice pudding and tuna can be prepared for the modest sum of AR$8.11 (US$0.7). The most expensive recipe is milanesa with tomato and carrot salad, totaling approximately AR$8.67 (US$0.74). https://twitter.com/PreciosCuidados/status/477932264400384002 Each recipe lists the nutritional value of each serving, health tips, and the reference price per serving based on the "Careful Prices" program. According to Juan Manzur from the "Healthy Argentina National Plan," this latest program aims at "improving the nutrition of Argentinians and to protect their pockets," and plans to launch new recipes gradually over time. The "Careful Prices" program is an agreement established by the government of Cristina Kirchner with supermarkets, distributors, and major suppliers to control the price of 250 basic goods. "The reference prices of goods in the basket are based on an analysis of the value chains. The objective is to ensure competitive conditions in the economy, help Argentinean pocketbooks, and ensure the right of each consumer to be well informed," states the program's official website. Manzur, a medical doctor and deputy governor of the province of Tucumán, explained that "integrating health care with the protection of Argentinean pockets is yet another expression of the public policies promoted by President Cristina Fernandez de Kirchner." The recipes' recommended portion sizes became the source of jokes on social media, and among journalists and economic analysts. Many social network users questioned whether these same meals were being prepared in the dining halls of Congress, and asked rhetorically in which supermarkets could such low prices be found, especially considering the elevated price of tuna. "No seconds," many users sarcastically remarked. Renowned Argentinean economist José Luis Espert told the PanAm Post that "Cristina [Kirchner] is sick in the head, completely detached from reality. The government hides poverty figures and uses a distorted price index. Now that poverty is back into the political agenda, it is understandable that they publish these figures ​​[in the recipes]. They are figures consistent with the poverty and inflation figures published by the National Institute of Statistics and Census (INDEC). And these policies are consistent with the official story." Iván Carrino, economic analyst for the Freedom and Progress Foundation, also argued that interventionist public policies cause negative side effects. "What is really at play here is the political calculus of the government: they don't want to appear as the bad guys that deliberately destroyed the purchasing power of the peso, so they blame companies and appear as the good guys, 'healthy meals' plans in hand. I would prefer a system where the government would not have to worry about these things. That is, a system where prices fall due to competition between companies, which is the normal process in successful countries without poverty. In our latitudes, the government is the one who impoverishes people, but then wants to appear as the cure for poverty," said the economist. Secretary of Commerce Augusto Costa and Undersecretary of Domestic Trade Ariel Langer visited three Walmart stores on Thursday to check whether they carried sufficient inventory of the goods listed in the "Careful Prices" program and are being sold at government-approved prices. Costa said that the objective of these visits was to "allow consumers to verify, through their shopping experience, that prices are taken care of by all of us together." Translated by Alan Furth.