Argentina's Presidential Hopefuls Aim to Further Militarize Drug War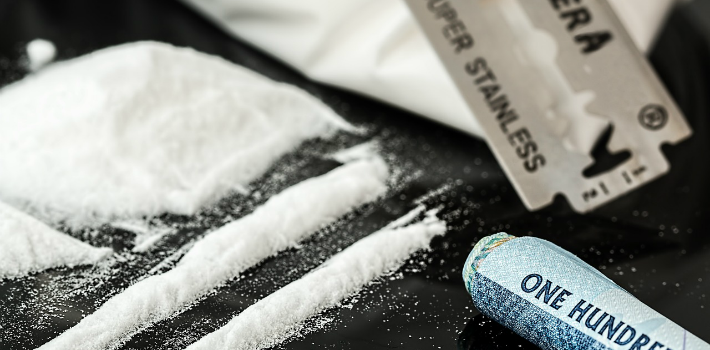 EspañolNarco-trafficking has become a key issue in this year's presidential race in Argentina, and the top three candidates — Sergio Massa, Mauricio Macri, and Daniel Scioli — all agree on one thing: an increased role for state security forces to fight the war on drugs.
Various experts and intellectuals, however, say the current discourse is riddled with "assumptions, intuition, and improvisation" and are calling for the candidates to have a "serious debate" on drug policy.
Over 100 scholars have signed and released a document posted on the website The Drug Issue in Argentina, in which they warn that the country's current policy on drugs will worsen the problem over time.
"We are solely motivated by the conviction that it's time to seriously address the issue. Denial or misrepresentation only encourages those who have a biased agenda based on fear, ignorance, and pomposity, intent on establishing a warfare approach that would give the armed forces a leading role, running afoul of the law," the press release published on September 16 states.
The document claims that many of the social ills associated with drug trafficking, including extreme violence, corruption, and the undermining of state institutions, are the result of a "failed, repressive" policy.
The authors suggest that militarizing the fight against drugs will only lead to abuses and increased homicides rates, as seen in Mexico over the last decade.
In 2006, then Mexican President Felipe Calderón launched a federal offensive against drug trafficking. Six years later, the death toll stood at 60,000 people, and another 26,000 missing.
"Countries in the region that have called upon the military to face the problem show a dubious record in controlling the supply of drugs," the authors affirm. What it has proved is that the strategy "invariably leads to a rise in levels of corruption, violence, and disrespect for human rights."
Argentina's Drug Czars 
In the lead up to the October 25 presidential election, opposition candidate Sergio Massa has led the charge in demanding tougher anti-drug policies.
Massa is a progressive Peronist, like President Cristina Kirchner, but parted ways with the administration in 2009. His proposals include laws authorizing the military to shoot down planes that transport drugs, occupy poor neighborhoods, and use the army to target cartels.
During a visit to an impoverished Buenos Aires suburb, he called drug trafficking a "national security risk," and envisioned a comprehensive security program to tackle the issue with the police and the army.
He promised to recover the territory "currently held by drug traffickers."
[adrotate group="8″]
Mauricio Macri, the leading opposition candidate for the Let's Change coalition, has also placed illegal drug trafficking at the center of his platform.
During a campaign event earlier this month, Macri said that if elected, defeating narco-trafficking would be one of his three major challenges.
"It's putting our culture, our families at risk. It is also corrupting our institutions, buying politicians, judges, police officers, and officials, and it must be stopped," he said. "We will be the first government to address this issue directly and battle it from the first day."
His drug-policy advisor, Eugenio Burzaco, is the coauthor of the book Narco Power, which makes the argument that a "comprehensive re-engineering" of national security is necessary.
Macri, like Massa, favors shooting down planes suspected of carrying illegal drugs.
As for Daniel Scioli, the ruling-coalition candidate and governor of the Buenos Aires province since 2007, he wants to create a local police force to target the retail drug trade.
He has also promised to triple, over a four-year period, the number of officers enlisted in the national police and the navy patrol, as well as to form a militarized urban squad.
Last year, Scioli suggested the government should reassess the role of the army regarding drug trade, "because it's evidently a homeland security problem."
Current Argentinean law prohibits the armed forces from addressing common crimes, except when "the president deems that the interior security system is not enough."
Furthermore, all three major candidates agree on the need for the creation of a new federal agency to investigate drug crimes.
Alarmed Population
Macri and Massa also say that Argentina has gone from being a country where illegal drugs are merely trafficked through, to one that both produces and consumes them.
However, according to the UN Office on Drugs and Crime (UNODC), Argentina is still not recognized as a producer country.
"[B]razil (particularly since 2010) and Argentina are the cocaine transit countries most frequently mentioned in major individual drug seizures," the 2015 World Drug Report states.
Even though Argentina's weather is not ideal for coca leaf crops, and no coca plantations have ever been registered, the northern provinces' proximity to Bolivia — one of the world's largest cocaine producers — and Paraguay — South America's main exporter of marijuana — have turned them into a fertile field for drug-trafficking activities.
Meanwhile, public awareness over drug use and illegal trafficking in the country is on the rise. The Catholic University of Argentina reports that between 2010 and 2014, public awareness of drug sales in Argentinean neighborhoods increased by 50 percent.
Further, a study by the Argentinean Business University shows that eight out of 10 Argentineans believe drug trafficking and drug abuse are a "serious problem" in the country. Of those surveyed, half recommend "harsher laws" to tackle the problem.
Related Posts
Venezuela Cannot Sink Any Lower
EspañolOn September 15, the Canada-based Fraser Institute released the 2015 Economic Freedom of the World Report. CEDICE Libertad, a Venezuelan think tank and contributor to the annual study, presented the report's findings in Caracas. The study measures economic freedom in five major areas: size of government; legal system and property rights; access to sound money; freedom to trade internationally; and regulation of credit, labor, and business. Dictatorships such as the Republic of the Congo, Libya, Chad, and Syria, came in near the bottom of the list, as expected, and yet these countries are still more economically free than Venezuela, which came in dead last out of 157 nations. Size of Government Over the last few years, the number of government-run companies in Venezuela has increased significantly. The state has taken over several private companies using arbitrary procedures, and most, if not all of them, are in the red. An investigation by Richard Obuchi, Bárbara Lira, and Anabella Abadí, titled "Management in Red," found that from 2007 to 2010 the Venezuelan government "invested" over US$23 billion to expropriate, purchase, or create so-called socialist companies, including public utilities, steel mills, dairy factories, and coffee producers, among others. Legal System and Property Rights The right to private property is likely the most violated constitutional guarantee in Venezuela. The CEDICE Property Rights Observatory, which monitors the state of property rights in Venezuela, has reported systematic violations since 2007. The executive, legislative, and judicial branches have all either attacked or failed to uphold property rights in some manner during this period. The Venezuelan government has at its disposal a large toolbox to undermine property: from outright expropriation, to taking over management, and setting limits on profits. Access to Sound Money Based on data from the Venezuelan Central Bank, economist Willians Ruiz estimates Venezuela's public debt at US$116.5 billion as of the third quarter of 2014. Even though Venezuela has earned more revenue from oil exports in recent years than ever before, the government's debt has grown to an all-time high. For Ruiz, executive director of the Mises Institute Venezuela, the debt increase stems from policies aimed at deliberately undermining property rights, weakening them in some cases and eliminating them altogether in others. Freedom to Trade Internationally Tight foreign currency controls, which have been in effect for over a decade, are enough to cripple Venezuela's international trade. The regime imposes hurdle after hurdle on both importers and exporters, not to mention the endless bureaucracy and regulations. For example, businesses must declare all incoming foreign currency and sell a percentage to the local market. Regulation of Credit, Labor, and Business The regulation of entrepreneurial activity, credit, and labor is widespread in Venezuela. [adrotate group="7"] The 2012 Organic Law of Labor and Workers makes it almost impossible to fire workers and brought about stagnation in the job market. Consequently, job creation is almost non-existent. In addition, the Venezuelan government has enacted policies that stifle the private sector. Not only do we have rigid price and forex controls, but businessmen can face serious prison time for violating extremely broad rules. It's no surprise that Venezuela comes in last in the world in economic freedom, but the report also reveals an additional consequence. The annual ranking includes a study on how economic freedom affects life satisfaction and how much control individuals perceive they have over their own lives. Taking into account all the variables that create the opportunities to pursue one's preferred lifestyle, Venezuela then is not only the world's least free economy, but the least free country in general. Translated by Adam Dubove.